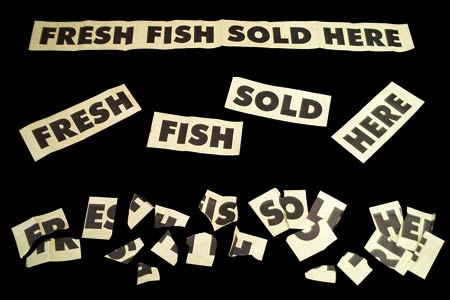 Description
Sur un
long ruban de papier
est inscrit
« Fresh Fish Sold Here »
. Racontez une histoire à votre public pendant que vous commencez par
déchirer
une partie du ruban, puis une seconde…jusqu'à ce qu'il ne vous reste qu'
un seul mot : Fish
.
Puis vous
rassemblez tous les bouts de papier
, que vous pliez, dites quelques mots magiques…et dépliez à nouveau les papiers…incroyable, le
ruban s'est reconstitué
avec son message d'origine !
Très simple à effectuer.
Prévu pour 10 utilisations

Return to the catalogue


We advise you with this product :
1.
Habit
3.8 €

2.
Chinese Laundry Ticket
4.5 €