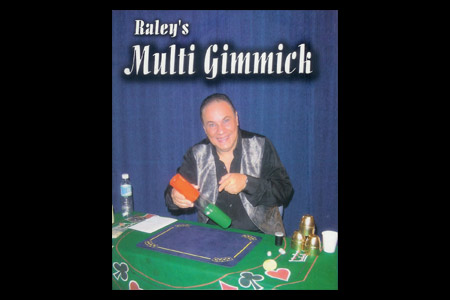 Description
Après le carton rencontré aux Etats-Unis, en Amérique Latine et en Espagne nous avons décidé d'importer en France le
« Raley's Multi Gimmick »
pour le plus grand plaisir des magiciens cherchant à réaliser des routines complètes en close-up ou magie de salon.
Voici un
gimmick
qui va vous permettre d'effectuer une
multitude de routines
.
Réalisez tous les
grands classiques et de nouvelles routines
grâce à ce gimmick miraculeux.
Il s'agit
d'une des plus belles versions des 3 gobelets dont Michaël Ammar a vanté les mérites
.
Parmi toutes les routines que vous pourrez effectuer en voici deux exemples :
La pièce à travers le dessous de verre :
Placez un dessous de verre sur un verre transparent et par-dessus une pièce. Tapotez juste la pièce.
Cette dernière tombe dans le verre de manière très fluide.
Le Shaker à Cocktail :
3 balles vont voyager une à une et de façon visible, à l'intérieur d'un shaker formé de 3 verres…
Vous pourrez également réaliser des tours avec des cartes spéciales…
Tout le matériel est fourni
DVD en 3 langues : anglais, portugais et espagnol

Des dizaines de routines expliquées
Plus de Chop Cup et pourtant des effets encore plus hallucinants

Pas de fil

Matériel totalement examinable

Return to the catalogue


We advise you with this product :
1.
Chop Cup and Balls Combo (Laiton)
49.5 €