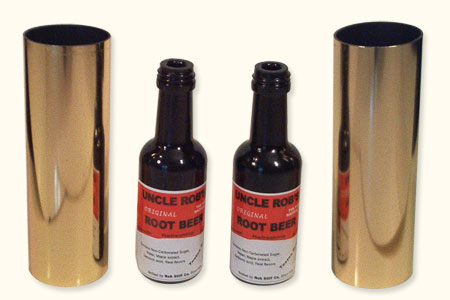 Description
Deux bouteilles et deux cylindres sont utilisés. Un spectateur utilise un ensemble et vous utilisez l'autre.
Les deux cylindres sont montrés vides et placés par-dessus les bouteilles.
Ils sont alors renversés à l'envers et à l'endroit, le spectateur imite tous vos mouvements.
Malgré tout, en soulevant les cylindres, votre bouteille est toujours vers le haut alors que celle du spectateur est à l'envers.
Cela peut être répété autant que vous le désirez.
Dimensions du cylindre : Hauteur :
11,9 cm cm
Diamètre :
3,8 cm
Dimension de la bouteille : Hauteur :
10,5 cm

Return to the catalogue


We advise you with this product :
1.
Tricky Turvy Bottle
42.5 €