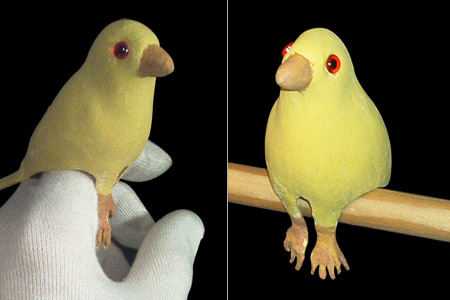 Description
Ce faux canari en latex sera parfait dans de nombreuses occasions.
Pourquoi ne pas le produire dans une boîte !
Vous pourrez également l'utiliser pour vous
entraîner aux apparitions et aux disparitions
.
Le latex donne à ce canari un
aspect très réel
, de plus il peut être
compressé
afin de le dissimuler.
Le bec, les pattes et les yeux sont colorés pour lui donner un maximum de vie
Longueur du canari : 12
cm.

Return to the catalogue


We advise you with this product :
1.
Fake Sponge Dove
28.5 €

2.
Fire and Dove Box
120 €

3.
Silver Dove Cage (new)
285 €