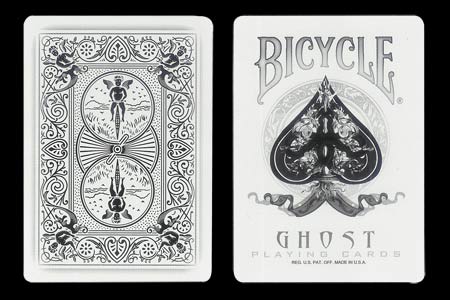 Description
Voici une carte spéciale
Ghost
où vous retrouvez
sur la face un étui de paquet de cartes
.
Grâce à cette carte vous pourrez créer de
nombreuses routines
!
Vous pourrez par exemple donnez l'impression de tenir un étui de cartes en main puis en une fraction de secondes vous vous retrouvez avec seulement les cartes en main l'étui ayant disparu.
Imprimé par Bicycle

Format poker : 63 x 86mm.

Dos Ghost

Return to the catalogue


We advise you with this product :
1.
BICYCLE Deck
3 €

2.
Bicycle Gaff Deck (Tiger)
35 €

3.
Bicycle Gaff Deck (Ghost)
30 €