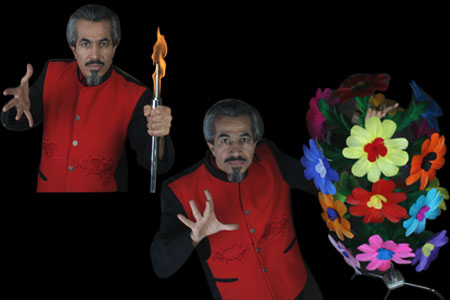 Description
Ce tour très simple à effectuer produira son effet sur le public.
Ce tour est très
impressionnant de par sa rapidité
.
Alors que vous montez sur scène avec une
torche enflammée à la main
votre torche se transforme subitement en un
gros bouquet à 16 superbes fleurs multicolores
. Ce bouquet repose sur un pied métallisé à 4 branches.
Dimension de la torche :
Longueur :
95 cm environ
Dimension du bouquet :
Hauteur :
75 cm environ

Vous pourrez utiliser ce tour à n'importe quel moment de votre spectacle car la torche peut être préparée à l'avance et déjà placée sur votre scène (sur le pied ou ailleurs). En effet, la torche est autoblocante.
Return to the catalogue


We advise you with this product :
1.
Torch to rose
16.5 €