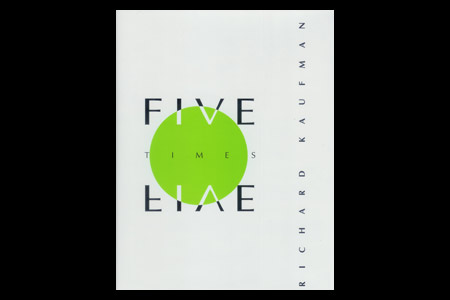 Description
Richard Kaufman a toujours été passionné par les routines de close-up des différents pays, souvent très différentes des routines que l'on peut voir aux Etats-Unis et dans les pays occidentaux, et pour commencer son projet, il s'est tourné vers le Japon.
Dans ce livre, qui est le premier d'une série,
5 magiciens japonais, Masao Atsukawa, Tomo Maeda, Ken Kuroki, Kuniyasu Fujiwara et Hiro Sakai
ont offert à Richard Kaufman une sélection de leurs meilleurs tours.
Chacun
d'eux
présente 5 routines
.
AU SOMMAIRE :

Masao Atsukawa
Four by Four
Four From Nowhere
Propelled Chinese/Silver
Fabric Through Pasteboard
The Knotted Letter
Tomo Maeda
Ambitious Clip
New Era Moving Pips
Match Transposition
BoxBack
Pieces of the Future
Ken Kuroki
Stanley Collins Meets Corinda
The Mystery of Width
Cocktail
Bill Penetration
The Talisman
Illusion Box
Kuniyasu Fujiwara
Appearing Deck
The Card Machine
The Joker Takes a Ride
Soft Spots
Lie Detector
Hiro Sakai
My Little Kaps
Imprisoned Rising Card
It Doesn't Fit!
The Perfect Assitant
The Flowing Pip
Langue:
anglais -
104 pages illustrées

Return to the catalogue
This item is no longer
sold on Magicaplanet