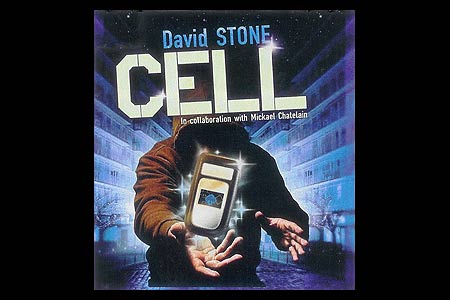 Description
Cell est un
gimmick extra fin
,
moins de 1 mm d'épaisseur
, qui vous permettra de faire sensation !
Ce tour sera très pratique car vous pourrez le réaliser
très rapidement et n'importe quand
.
Demandez à un spectateur de choisir une carte qu'il signera dans un jeu.
Replacez alors cette carte dans le jeu, et dites lui que
cette carte semble volatile…
Demandez alors au spectateur de jetez un oeil dans votre téléphone portable et à son grand étonnement
la carte
qu'il avait
signée
se retrouve
pliée dans la batterie
.
Effet réalisable en toutes occasions, entouré, sans table…

Fourni complet avec le DVD explicatif en français.

2 gimmicks fournis
Jeu Bicycle non fourni.
Gimmick prévu pour bicycle dos rouge
Dimension du gimmick :
31 mm x 43 mm x 1 mm.

Return to the catalogue


We advise you with this product :
1.
Sharpie permanent marker
3 €

2.
Cell : Le Gimmick (à l'unité)
13.5 €

3.
Phone from deck
45 €