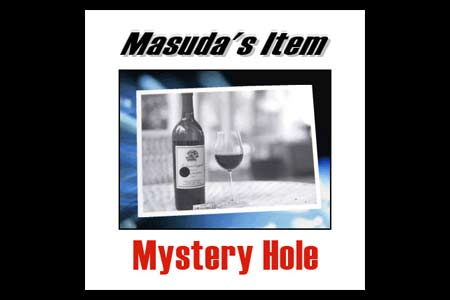 Description
Les créations de Masuda sont toujours spectaculaires et une fois de plus celle-ci ne déroge pas à la règle
.
Imaginez la photo d'une bouteille et d'un verre posé sur une table.
Placez alors un petit bout de papier noir censé représenté un petit trou.
Déplacez à l'aide de votre doigt ce « trou » sur la photo.
Par un petit geste magique votre
trou virtuel se transforme alors en trou réel
qui plus est
se déplace seul
sur la photo.
Vous pouvez même passer votre doigt sous l'image pour le prouver.
Attrapez ce petit trou et glissez le hors de l'image.
Toute trace du trou a disparu !
Montrez la photo des deux côtés, plus rien !!
Très simple à réaliser.

Return to the catalogue


We advise you with this product :
1.
Matrix (M. Chatelain)
45 €