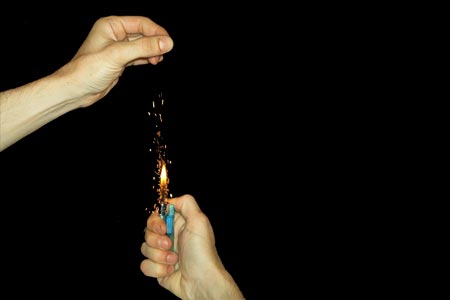 Description
Déposez un peu de cette poudre sur une feuille de papier flash et elle se mettra à scintiller...
Soupoudrez du coton flash et vous obtiendrez une cascade d'or en le passant au dessus d'une flamme.
Frottez vos doigts et produisez une pluie d'étincelles.
Voici quelques unes des utilisations que propose cette poudre à étincelle.En outre cette poudre ne représente aucun danger lorsqu'elle se trouve dans son pot. Approchez la flamme d'un briquet et vous pourrez le constater. Ce n'est que lorsqu'elle est éparpillée au contact de l'air que les étincelles se produisent.
Pot contenant environ 60 g de poudre.
Ventre interdite aux mineurs

Return to the catalogue


You can find this magic item in :
1.
Flash set from R.Bitoune
80 €

We advise you with this product :