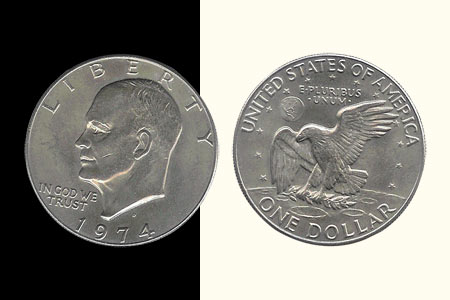 Description
Pièce de Un Dollar, le côté pile représentant l'aigle américain.
Voici un véritable Dollar Américain,
une des pièces les plus demandées par les manipulateurs de pièces
et vous allez sûrement vous demandez pourquoi ?Tout d'abord sa taille et son poids sont idéals, mais il possède aussi une
tranche légèrement crantée
, permettant une meilleure tenue de la pièce.De plus vous allez pouvoir
utiliser une multitude de pièces truquées identiques à celle-ci
pour effectuer des routines automatiques mais également pour certains tours très visuels.Ces pièces vous permettront de faire des merveilles et de réaliser les routines des plus grands magiciens comme
David Stone
, l'un des plus grand maître dans la magie des pièces.
Dimensions d'une pièce :
Diamètre :
3,7 cm
Epaisseur :
2 mm
Poids :
20 g

Return to the catalogue


You can find this magic item in :
1.
Pièce 1 Dollar aigle (par 5)
32 €

We advise you with this product :