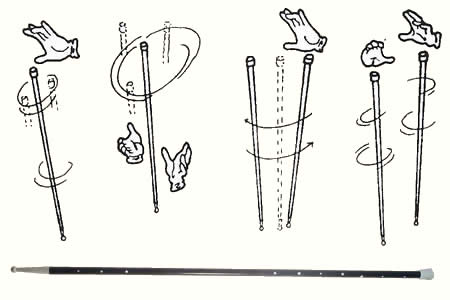 Description
The cane magically leaves the hands and dances in the air around the magician.
Length : 74 cm (29.6").

Light.

Well balanced.

easy to control.

Colors available : White and Black.

Un merveilleux tour pour tous âges et touts niveaux!
Return to the catalogue


We advise you with this product :
1.
Stage's Invisible Thread (30m)
9.5 €

2.
Fil invisible de scène (10 m)
4.5 €