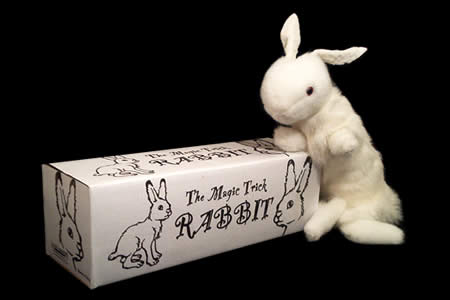 Description
Version PRO de qualité.
Suite au succès des Raccoons (Roxie le raccoon et Happy Skunk) voici un sympathique lapin pour ravir votre public ! Une version professionnelle de qualité.
Avec un peu d'entraînement, vous lui donnerez vie.
Il mange dans votre main, regarde passer les gens, remue la queue, court sur votre corps...
Un accessoire qui donnera un coté comique et touchant à votre prestation.
Une version pro des raccoons
DVD d'apprentissage en cadeau


100% synthétique


Toucher très agréable


Tête de peluche très mignonne



Return to the catalogue


We advise you with this product :
1.
Roxie Raccoon
18 €

2.
Robbie the Racoon
40 €