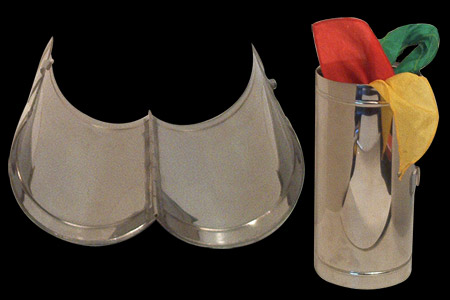 Description
Vous présentez au public un cylindre en métal qui semble effectivement vide, ouvrez le en 2 pour en être bien sur. Et pour le prouvez, passez votre bras à travers.
Pourtant, après quelques passes magiques, vous en sortez des dizaines de foulards et plus incroyable encore, de l'eau ou n'importe quel autre liquide.
Vos spectateurs seront soufflés.
Le tube Raymond est une vraie merveille de scène.
100% en métal chromé.

Possibilité de charger tout objet compressible et du liquide.

Effet garantit avec son ouverture complète.
Il mesure 10 cm de diamètre et 20,5cm de haut

Foulards vendus séparément.


Return to the catalogue


We advise you with this product :
1.
Endless Cylinder
45 €

2.
Diamond Cut Silk
5 €