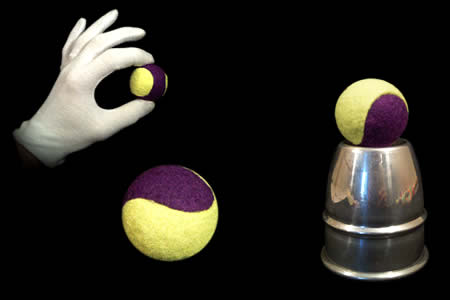 Description
Voici une petite charge représentant
une balle de tennis jaune et violet
, elle est idéale pour une routine de gobelets ou de close-up, vous pourrez la faire apparaître à n'importe quel moment de votre numéro.
Grâce aux bruits des petites billes intérieures son apparition sera des plus étonnante tout en étant indécelable à la charge.
Laissez libre cours à votre imagination !!!
Diamètre :
3,8 cm.

Return to the catalogue




You can find this magic item in :
We advise you with this product :
3.
DVD The Secrets Of The Chop Cup
19.5 €