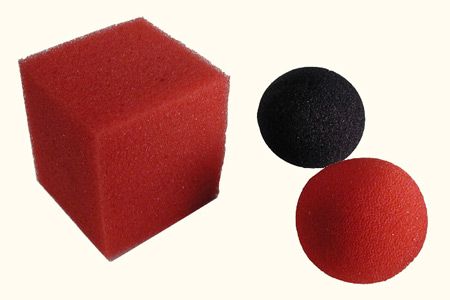 Description
A spong ball is shown and placed on top of the left fist, which has been shown empty. Instantly a second one appears.
The balls can appear in a spectator's hand too.
Reclaim the balls and put them in your closed fist.
Just a magic pass and in one of your hand appears a big cube, and in the other, a rabbit.

Vous devez pour ce tour apprendre à forcer une des deux balles : A. Si le spectateur choisit A, mettez-lui dans la main. S'il choisit la B, très bien, mettez-la de côté.
Return to the catalogue


You can find this magic item in :
1.
Beach kit
100 €

2.
Lot Balles Eponges GOSHMAN
55 €

We advise you with this product :
1.
Ball loader
4.25 €

2.
Balles Goshman 2''
6 €

3.
DVD Les balles éponges
29.5 €