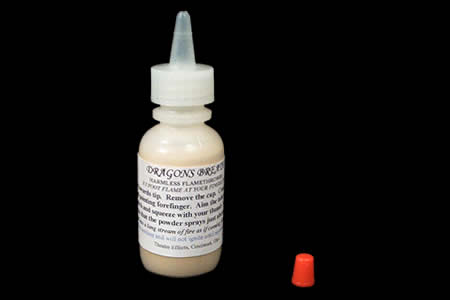 Description
La poudre de lycopode est un champignon végétal issu de la plante de Lycopode extrêmement inflammable.
Utilisée pour simuler des flammes, elle émet une intense lumière et peut donner de grandes flammes selon le procédé d'utilisation.
Bouteille de 30 g.

Poudre extrêmement volatile.


vente interdite aux mineurs.



Return to the catalogue


We advise you with this product :
1.
Eruption
29.5 €