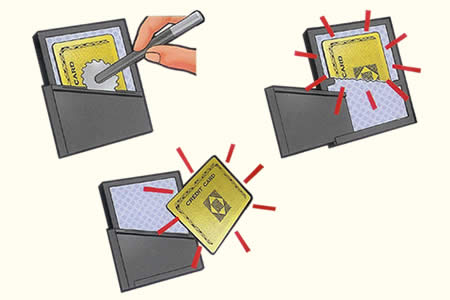 Description
Le magicien emprunte une carte bancaire et la coupe en deux à l'aide d'une « scie circulaire ».
La carte a bien été coupée en deux
, cela ne fait pas l'ombre d'un doute…
Pourtant un coup de baguette magique permet de la
restaurer instantanément
et de la rendre intacte à son propriétaire.
Le même effet peut être effectué avec n'importe quelle autre carte (carte de téléphone…) pourvu qu'elle ait le format approprié.
Livré avec le cadre et la scie circulaire en plastique (ne coupe donc pas)



Return to the catalogue


We advise you with this product :
1.
Blue Crystal (Tenyo)
35 €