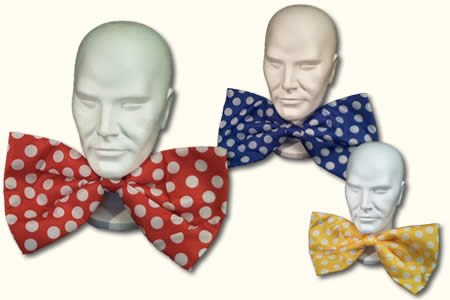 Description
Idéal dans un spectacle humoristique pour amuser et divertir votre public.
Vous pouvez également l'utiliser dans un numéro de change dans lequel un nœud papillon ordinaire devient subitement géant.
Complément de vos déguisements de clown, vous trouverez de nombreuses utilisations à ce nœud papillon géant qui ravira tous ceux qui vous entourent.
Nœud papillon en soie synthétique à pois blancs.
Fixation par élastique.
Trois couleurs au choix : jaune, bleu ou rouge.
Dimensions
: environ 20 cm de large sur 36 cm de long.

Return to the catalogue


We advise you with this product :
1.
Polka-dot Bow Tie
6 €