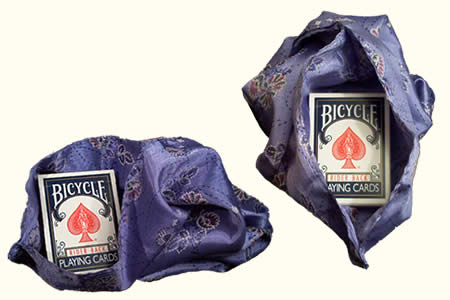 Description
Voici un
foulard très spécial
avec lequel vous pourrez faire apparaître, disparaître ou échanger des objets divers et variés
Quelques exemples d'utilisation :
Démontez puis remontez une montre en quelques secondes.

Transformez un œuf en oiseau.

Faites de nombreux échanges très variés.

Faites des changes de cartes.

Transformez un billet en monnaie



Return to the catalogue


We advise you with this product :
1.
Hank, The Pet Handkerchief
18 €

3.
The Impossible Hank
395 €