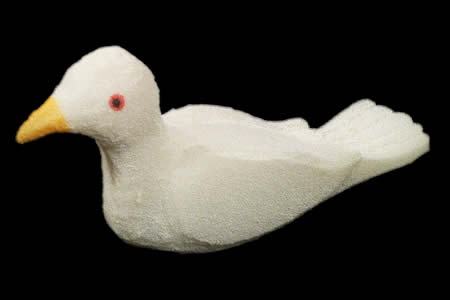 Description
Cette colombe en mousse pourra
apparaître en toute simplicité
dans votre spectacle.
Elle pourra aussi être utilisée dans de la magie comique ou le magicien va faire apparaître une colombe, puis la balance nonchalamment par-dessus son épaule avant de passer à autre chose.
Facilement compressible.

Dimensions :
Longueur : 23 cm
Largueur : 7 cm
Hauteur : 12 cm


Return to the catalogue


We advise you with this product :
1.
Fake Sponge Dove
28.5 €