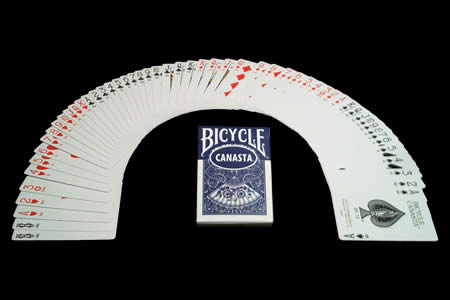 Description
The Canasta deck includes 54 cards with 'New Fan Back'. The peculiarity of these cards is that the Canasta card value appears below the index for a
better use.
On the backs there is still the two traditional bicycles, symbol of the famous brand. However on the 1894 picture, there was no angel and the bicycles were side seen. Moreover there are now drawn on two large fans.
Blue back.

Poker size: 63 x 88 mm.

Return to the catalogue


We advise you with this product :
1.
Numberground (M. Chatelain)
30 €

2.
Panic
28.5 €