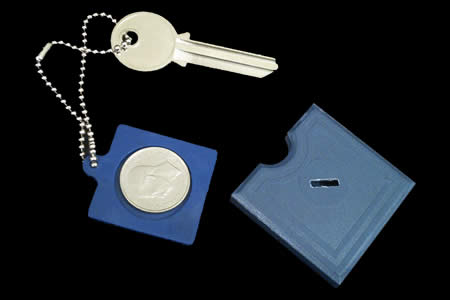 Description
Imaginez :
Le magicien présente une pièce et un étui bleu dont la partie intérieure est reliée à une clef.
Le magicien place alors la pièce dans la partie reliée à la clé puis replace cette même partie à l'intérieur de l'étui.
Il prend alors la clé et la fait passer au travers de l'étui :
la pièce est ainsi transpercée
de part en part.
Le magicien rouvre alors l'étui et en
ressort la pièce intacte.
Tour simple à réaliser

Tout le matériel nécessaire est fourni (que ce soit la pièce ou la clef)



Return to the catalogue


We advise you with this product :
1.
The magic pen
14.5 €

2.
Pen Thru Anything
36.5 €