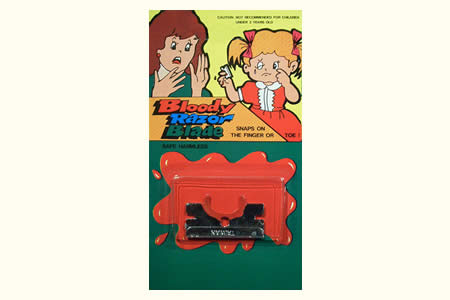 Description
Faites croire que vous vous êtes planté une lame de rasoir dans le doigt.
Panique assurée
Elle possède une encoche taillée spécialement pour votre doigt, de plus cette encoche est rougie pour donner
une impression de sang.
Idéal avec du faux sang qui appuiera votre effet.

Return to the catalogue


We advise you with this product :
1.
New Razor Blades
43.5 €