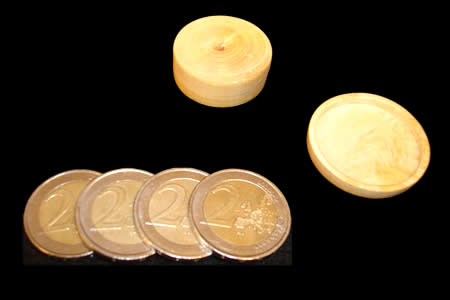 Description
Un superbe
bloc Okito en bois
, idéal pour un inoubliable final de votre routine de boite Okito. Vous pourrez à la fin donner le boite, et lorsque l'un de vos spectateurs va l'examiner, surprise, elle est pleine.
Matériaux : Bois (Buis).

Peut être aussi utilisé avec une boite Boston


Return to the catalogue


We advise you with this product :
1.
Bite out coin - ½$ - Internal system
36.5 €

2.
Buddha Box Pleine ½ Dollar
24 €