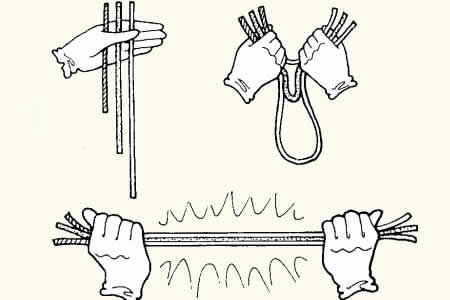 Description
The magicians shows three different sized ropes. Then he stretches them to equal length. After showing them to the audience, he returns the ropes to the original lengths.
Then, ropes can be given for examination.
An accompaniment text for all kind of audience is delivered.

Return to the catalogue


You can find this magic item in :
1.
Budding magician
65 €

We advise you with this product :
1.
Color Changing Rope
12 €