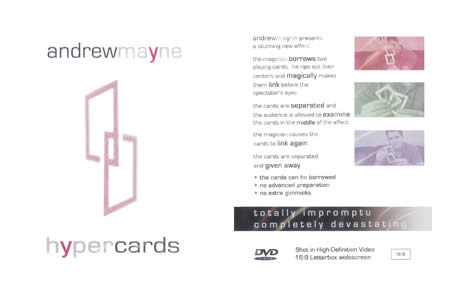 Description
The Magician borrows two playing cards. He rips out their centers and magically makes them link before the spectator's eyes.
The cards are separated and the audience is allowed to examine the cards in the middle of the effect.
The magician then causes the cards to link again!
The cards are separated one final time, and given away.
Advantages:
The cards can be borrowed

No advanced preparation

No extra gimmicks


Language: English

Return to the catalogue




We advise you with this product :
1.
Auto deck final vision
15 €

2.
Brainwave Deck
12 €