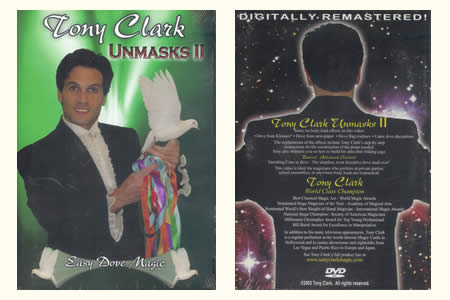 Description
This DVD allows you to learn numerous routines with doves.
Routines like: Dove form Kleenex, Dove from newspaper, Dove bag routines…

Step by step explanations of the tricks!

Instructions for the constructions of the props needed!

Learn how to build an ultra-thin cage!

Bonus: Vanishing cane to dove: one of the most deceptive dove steal!


Language : English




Return to the catalogue




You can find this magic item in :
1.
Lot Unmasks
75 €