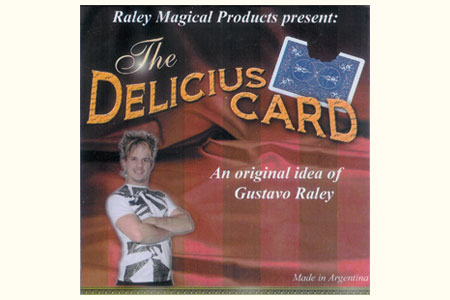 Description
Une carte est choisie (et signée).
Perdez-la dans le jeu et au moment où vous la retrouvez, proposez à vos spectateurs de vérifier s'il s'agit bien d'une bonne carte.
Pour cela,
rien de plus simple, il vous suffit de croquer un bout de la carte,
de la mâcher un peu pendant que les spectateurs regardent la carte trouée avec la trace de vos dents.
Au bout de quelques secondes, soufflez sur la carte mordue qui va se reconstituer comme par enchantement sous les yeux ébahis de vos spectateurs.
Reposez la carte sur le jeu puis retournez la face en l'air pour bien montrer que c'est bien la carte choisie (et signée).
Vous allez même pouvoir la donner en souvenir à l'un de vos spectateurs.

Return to the catalogue


We advise you with this product :
1.
Crooked Playing Cards
4 €