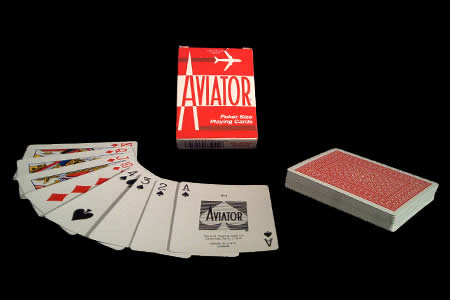 Description
Edited by "The U.S. Playing Card CO.", the aviator deck is used by lots of manipulators all around the world.
They are a little bit more limber than the bicycle and they are very useful for card apparitions or disparitions.
Available in Blue or Red.

Return to the catalogue


You can find this magic item in :
1.
AVIATOR Deck Pack
30 €