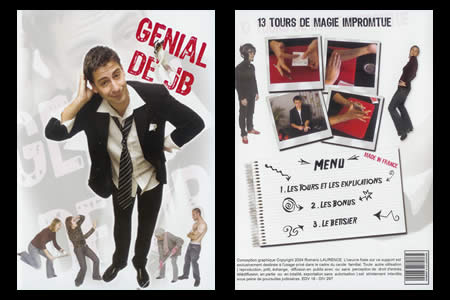 Description
13 tours de magie impromptue pour tout niveau, ils sont très différents mais possèdent une qualité en commun :
un fort impact sur le public.
Explications claires.

Mise en scène et présentation "super délires".


AU SOMMAIRE



Le billet transpercé et l'allumette passe passe.

Compter jusqu'à 10.

La colonne de journal.

Le couteau à travers la veste.

Test du mensonge.

La carte à la cendre.

Les croix.

Arrêtons de fumer.

Les chouchoux diaboliques et l'élastique qui s'évade.

La disparition sous un foulard.

Conclusion.


Langue : Français – DVD 5.


Return to the catalogue




We advise you with this product :
1.
DVD Super Génial
30 €

2.
DVD Méga Génial
30 €