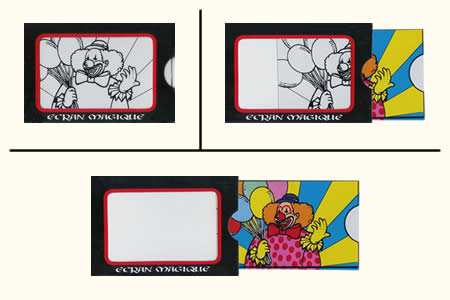 Description
A black and white clown will be so happy when you get it out from its case that he will be coloured by its feelings.
Very easy to perform.


Excellent to introduce the youngest into the magic world.


Sizes: 8,8 x 12,8 cm.

Return to the catalogue


We advise you with this product :
1.
Le peintre magicien (Nouveau Modèle)
11.5 €

2.
Magic Picture
8.5 €