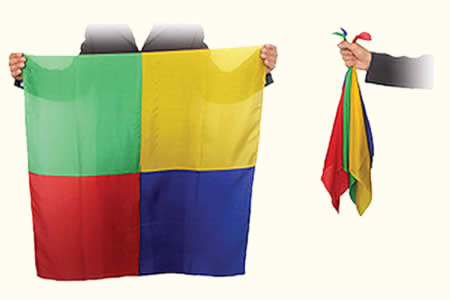 Description
Un grand classique de la magie de scène.
Le magicien présente 5 foulards au public, un rouge, un jaune, un vert, un bleu et un blanc.
Le foulard blanc est noué autour des autres. Il est ensuite dénoué et mis de côté.
Le magicien prend ensuite en main les quatre foulards restants. Il tourne ses mains un court instant.
Soudain il n'a plus en mains quatre foulards mais un seul d'environ 90 cm et de couleur rouge, jaune, bleu et vert.
Les quatre foulards ont fusionné !
Evidemment, vous pourrez librement donner le foulard ainsi obtenu à l'examen.
Un tour très visuel pour petits et grands !!!




Return to the catalogue


We advise you with this product :
1.
Thumb tip blendo
9.5 €

2.
Manicolor Dye Tube (Vernet)
13.5 €