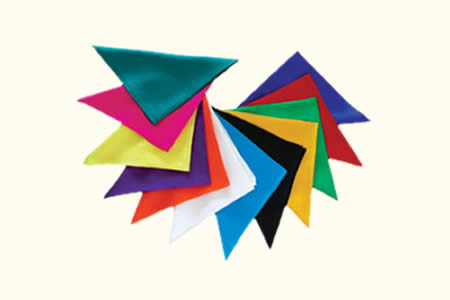 Description
Qu'est ce que le foulard diamant ?
C'est un foulard de 8 pouces de référence ce qui veut dire qui prend la place d'un foulard de 20 cm de coté. Or ce foulard est taillé en forme de diamant, ce qui lui donne une grande diagonale de 62 cm correspondant à un foulard de 45 cm (18'') de coté.
Au niveau visuel, le spectateur à l'impression que vous tenez un grand foulard de 18 pouces. Vous pouvez donc le faire disparaître dans un FP facilement :
« Mais comment un aussi grand foulard peux tenir dans la main ? »
Cela se répercute partout. Vous pourrez produire en plus grande quantité, les foulards prendront moins de place dans vos poches, dans les cannes ou bougies …(etc…)
Maintenant que vous connaissez le secret des foulards diamants, vous ne pourrez plus vous en passer !
100% Soie.
Vendu par 12.

Dimensions : 20 cm de coté, 60 cm de diagonale.

Return to the catalogue


This item is also available separately
1.
Diamond Cut Silk
5 €

We advise you with this product :