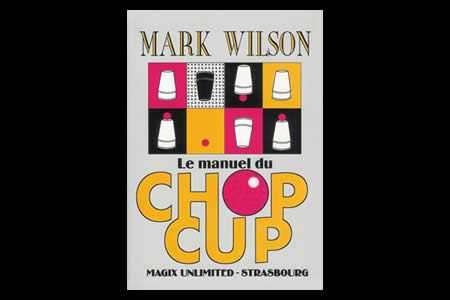 Description
Ce livre présente tout ce qu'il faut savoir sur l'utilisation des chop cups (gobelets et balles magiques), un accessoire peu encombrant, de surcroît utilisable en salon, en close-up comme sur scène.
Ce livre plus que complet vous présente dans un premier temps le matériel avant de vous expliquer les routines, de la plus simple à la plus complexe.
AU SOMMAIRE :
- Le gobelet.
- La routine de base.
- Variante de la routine de base.
- La charge finale.
- Le gobelet multiplicateur.
- Les disparitions.
Première méthode, le faux dépôt ; Deuxième méthode
- un gobelet – trois balles.
- La routine de chop cup d'Earl Nelson.
- La routine de chop cup sans chop cup d'Alan Wakeling.
Pour magiciens débutants comme pour magiciens professionnels.

Difficulté croissante des routines.

De nombreuses illustrations.

Des explications claires.


93 pages illustrées En français.




Return to the catalogue




We advise you with this product :
2.
Chop Cup (Laiton)
22.5 €

3.
Chop Cup and Balls Combo (Laiton)
49.5 €