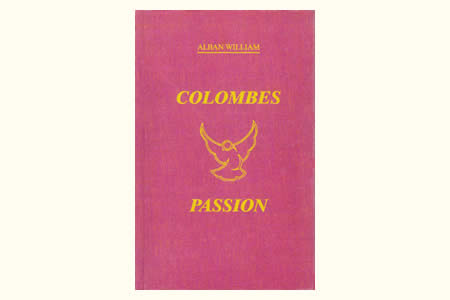 Description
Vous savez sans doute qu'il existe peu d'ouvrages traitant de la magie des colombes. Voici donc le livre attendu de tous qui va enfin compléter la bibliographie française en la matière.
Alban William
vous livre ici ses secrets de professionnel : son ouvrage regorge d'astuces, d'inventions, ou même d'adaptations vous permettant de vous initier ou même de vous perfectionner dans la magie des colombes.
Cet ouvrage complet aborde tous les sujets, vous permettant ainsi de devenir un maître incontesté des colombes : Réalisation complète du costume, mais aussi construction du harnais ou encore description des effets. Le tout clairement détaillé par des explications illustrées pour le plaisir de la lecture.
AU SOMMAIRE :
Habillement – Poches dans le gilet – Poches dans les pans du frac – Harnais simple – Ouverture du harnais à deux mains - Harnais semi-automatique ou automatique – Harnais invisible – Fil pour tirage – Boucle – Apparition a la manche avec harnais – Routine d'entrée avec harnais invisible – Routine d'apparition – Sortie d'une main – Sortie avec harnais semi-automatique – Sortie avec harnais automatique – Prise directe de la boucle – Prise sans boucle – Apparition de deux colombes – Routine avec harnais invisible – Transformation en écharpe – Conseils – Additif pliage de foulard – Dédoublement de foulard – Harnais improvisé – Harnais improvisé pour sortie avec tirage.
Effets pouvant s'intégrer à tout numéro de scène.

Conçu pour tous les magiciens, quel que soit le niveau.

De nombreuses illustrations.

Des explications claires.

Edition limitée à 250 exemplaires numérotés.

De nombreux conseils.


97 pages illustrées En français.




Return to the catalogue




We advise you with this product :
1.
One hand dove bag
20.5 €