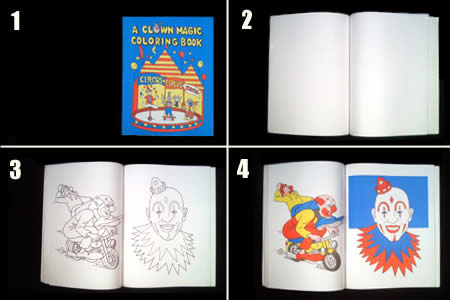 Description
Vous présentez à votre public un livre magique. En effet, toutes les pages de ce livre sont blanches, mais si le public vient dessiner de façon imaginaire sur le livre, des dessins s'impriment, puis c'est ensuite au tour des couleurs de venir mettre vie à ce livre magique.
Tour automatique
très impressionnant qui fera briller les yeux de tous les enfants.
En plus du livre magique vous recevrez un 2ème livre identique mais dont toutes les pages sont réellement blanches.
Dimensions de chaque livre :
21,5 * 28 cm

Ce livre est plus adaté aux enfants que le livre timbré.
Return to the catalogue


We advise you with this product :
1.
Le peintre magicien (Nouveau Modèle)
11.5 €

2.
Junior Folding Top Hat
32 €

3.
Magic wand 9.5
1.5 €