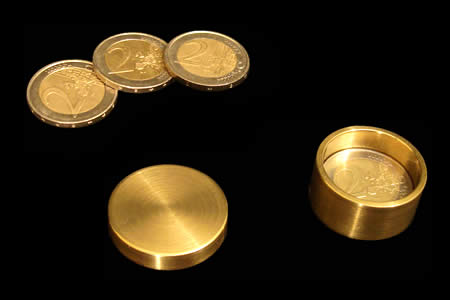 Description
This wonderful
Brass Okito box
will allow you to make 2 € coins travelling.
Four coins can enter the box. By positioning the box on your hand, the coins will pass
through your hand as well as through the box
and you will find them in your closed fist.
You can perform a lot of routines.


Material: Brass.


Designed to contain four 2 € coins.

Return to the catalogue


We advise you with this product :
1.
2 € Boston box
15 €

2.
Buddha Plug 2 €
20 €

3.
Dynamics Euro
15 €