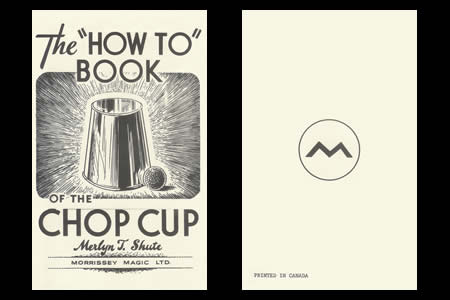 Description
This book written by
Merlyn T. Shute
offers you a in-depth study of
Chop Cups
. This is an indispensable guide for anyone who owns Chop Cup. This text will allow you to
develop your own routines
.
Contents:

This book recounts Chop Cup history, resumes its basic concepts. It offers you new moves like the Jennings load, the Moran load, the fluid load..., new routines, small tips...
Its illustrations will help you to use Chop Cups.
Read, entertain, create!

Return to the catalogue




We advise you with this product :
1.
Chop Cup Alu
14.5 €