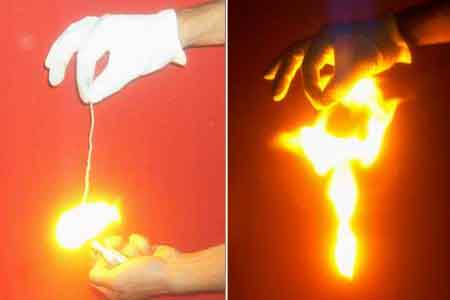 Description
With this special cord you will be able to produce flash of fire without leaving any residue, it is ideal for silks or flowers appearances.
• Good quality.
• We supplied around 10 mt of cord.
• For safety reasons, the cord is wet. You need to dry it before using it.

Return to the catalogue


You can find this magic item in :
1.
Lot Flash
42 €

We advise you with this product :
2.
I.D. (Instant Deck)
25 €