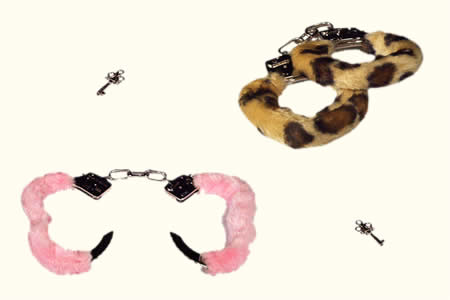 Description
Pour une prestation à la chaîne...
Les rois de l'évasion ainsi que leurs démonstrations spectaculaires sont des points forts dans le monde de la magie. Des pratiques semblables ont toujours existé et existent encore. S'échapper d'une situation périlleuse convient à tout public et le captive.
Maintenant, ces menottes vont sûrement
inciter le magicien à rester un peu plus longtemps attaché
avec sa partenaire. Mais il va quand même pouvoir se détacher quand il le souhaitera.
Heureusement (surtout pour l'artiste !), dans la plupart des cas,
cela semble plus « pénible » qu'en réalité.
Nous ne dévoilerons aucun secret en affirmant que fréquemment, un gimmick (il est vrai très ingénieux) est à la base de la réalisation du tour ...
Le « Truc » est beaucoup plus grossier que pour les menottes USA magic mais ici par contre il y a du velour. Les applications peuvent donc être varié…
Modèle disponible :
- Léopard
- Rose
- Noire
- rouge

Return to the catalogue


We advise you with this product :
1.
Escape Handcuffs
15 €