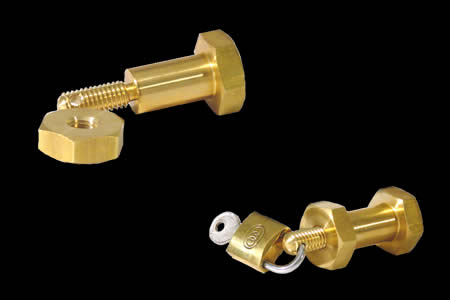 Description
Vous montrez un écrou en laiton, un boulon et un cadenas que vous
donnez à examiner.
Une alliance empruntée est placée sur l'écrou et elle est bloquée à la fois par le boulon et par un cadenas passé par un trous dans le boulon.
Le magicien donne les clefs du cadenas au public.
Il se saisit alors de l'ensemble, qu'il place sous un foulard (ou une serviette de table, etc.…)
En moins de 3 secondes, l'alliance est libérée
et rendue au spectateur!
Le boulon et le cadenas sont toujours attachés!!!
Un final très fort pour un tour 100% AUTOMATIQUE !
Très belle fabrication en laiton finement tourné.
Dimension :
6 x 2,5 cm.

Return to the catalogue


We advise you with this product :
1.
DVD The Secrets of Ring on rope
22.5 €