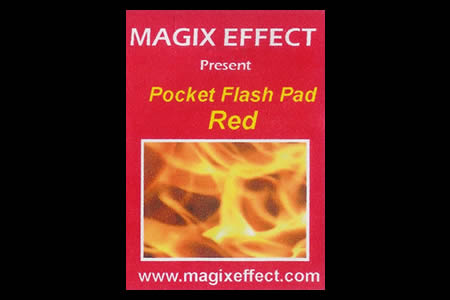 Description
Voici enfin un carnet de de papier flash ROUGE, ce papier qui a la particularité de ce consumer en un éclair !!!
Idéal pour des changes ou pour des effets flash…
Ce petit carnet parfait pour le close-up ce glissera facilement dans une de vos poches !
Contient 20 feuilles.

Format 5 x 8 cm.

Vente interdite aux mineurs.






Pourquoi ne pas l'utiliser avec des roses, des foulards ou des balles de différentes couleurs !
Return to the catalogue


You can find this magic item in :
We advise you with this product :
1.
Flash paper sheet pad
7.5 €