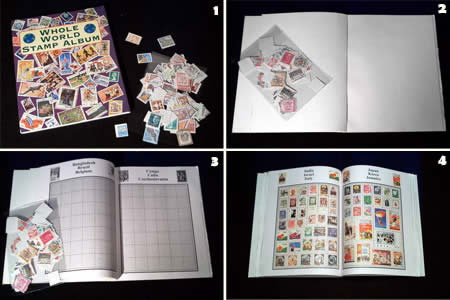 Description
Vous présentez en l'effeuillant, un livre totalement vierge et un sachet plein de timbres au public. Vous expliquez que c'est un album de philathélie et vous l'effeuillez de nouveau : des cases pour les timbres sont apparues. Mais ce n'est pas fini, affirmez-vous. Vous rangez le sachet de timbres dans la couverture du livre et quand une derniére fois, vous effeuillez..., les timbres se sont imprimés sur les pages.
Automatique.

Return to the catalogue


You can find this magic item in :
1.
Living-room-on stage Set
275 €

We advise you with this product :
1.
Le peintre magicien (Nouveau Modèle)
11.5 €

2.
Junior Folding Top Hat
32 €

3.
Magic wand 9.5
1.5 €