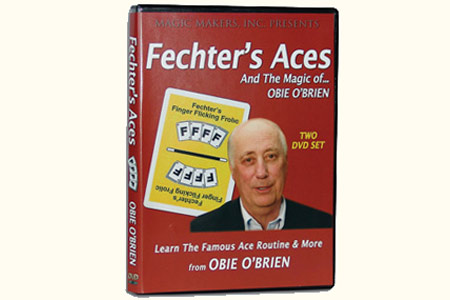 Description
Meet one of magic's most influential people, Obie O'Brien!
On this two DVD set you will learn the famous FECHTER'S ACES.
Then, Obie will perform and share with you some of
his pratical magic for the closeup performer. Some of these
closeup treasures even involve the use of Jumbo Playing Cards!
DVD ONE:
Fechters Aces

3 K's

Obie's Chicago Opener & $1 Plate


DVD TWO:


Almost Mind Reading

Dunbury Deblusion

ESP Cards

Miss It The First Time

Nudist Deck

$30 Card Trick

Sponge Rabbits

Obie O'brien's Big Bucks

Flying Eagles

Mystery Card

Two Card Monte

The Poker Deal

Big Mike/Little Joe

& More...


Return to the catalogue
This item is no longer
sold on Magicaplanet