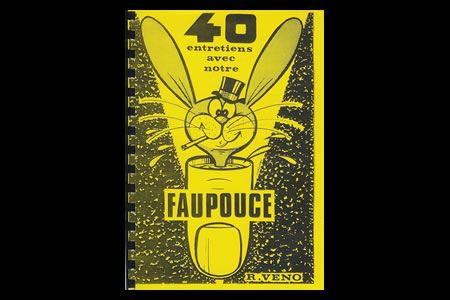 Description
Le faux pouce, ce gimmick qui rend des services inestimables aux illusionistes depuis longtemps déjà, n'est peut-être pas suffisamment employé en France faute d'en connaître toutes les ressources. Pour remédier à cela, ce petit traité décrit un certain nombre d'expériences dans lesquelles le faux pouce joue un rôle primordial.
AU SOMMAIRE :
Du choix d'un "faux-pouce"

Prise du faux pouce

Comment tenir les mains

Expériences avec des foulards, mouchoirs et rubans

Expériences avec du papier, des billets de banque, etc...

Expériences avec des cigarettes

Expériences avec des cartes

Expériences diverses


Format : 15 x 21 cm - Illustré - 20 pages.




Return to the catalogue




We advise you with this product :
1.
Classic Thumb Tip (Vernet)
4.5 €

2.
Soft Thumb tip (Vernet)
4.5 €